The entertainment industry is a powerful shaper of culture, and its influence on the public's perception of Asians has been far-reaching. From stereotypes in film and television to underrepresentation in Hollywood casting, Asian Americans have long felt excluded from mainstream media.
This article will explore the history of depictions of Asians in the entertainment industry, analyzing both stereotypes and representations that defy them. We'll examine how these portrayals can shape society's views on Asian American identity while also discussing potential solutions for creating more inclusive narratives about this group.
By focusing on both sides of the coin – stereotype, and reality – we can gain a better understanding of how our collective perceptions are formed by what we see in popular media.
Stereotypes and Misrepresentations of Asian Characters
The entertainment industry has been guilty of misrepresenting Asian characters for many years. Stereotypical roles, such as the nerdy, socially awkward, or subservient character are regularly attributed to actors and actresses of Asian descent without much thought or consideration given to their talent.
These stereotypes have serious consequences in terms of reducing opportunities within the industry and limiting cultural representation on screens worldwide.
From offensive jokes that reduce an entire culture down to a single punchline to limited dialogue scenes with no depth – it is clear that Asians are not being provided with an equal opportunity when it comes to prominent roles in films and television series.
It is time for Hollywood writers, directors, and producers to start taking responsibility for their part in this issue by creating more well-rounded characters that display the diversity of Asian cultures and people.
This would allow audiences everywhere to gain a better understanding of what life is really like across different parts of Asia today – something which can only be achieved through accurate representations on our screens.
The Rise of Authentic Representation in Media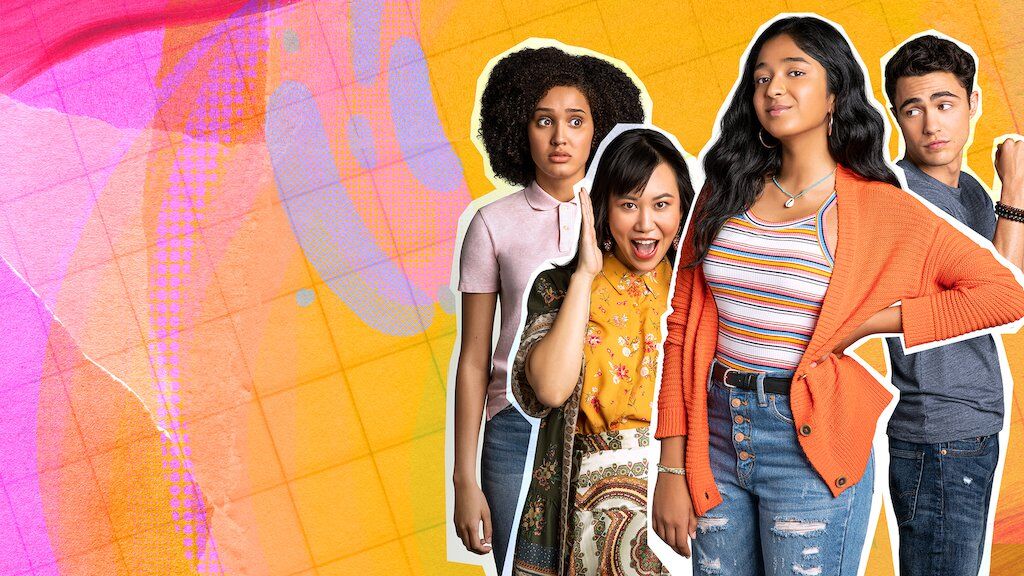 The entertainment industry has been an integral part of our culture and it has long been seen as a reflection of the values that are held by society. With this in mind, it is important to examine how Asians have been represented in media over time.
It is undeniable that Asian stereotypes have played a large role in popular films and television shows for many years now. However, there has recently been an increase in the amount of authentic representation being featured on screen, which can be attributed to increased visibility and appreciation for diversity within our culture.
This rise of authentic representation highlights the progress we are making towards creating more inclusive spaces where people from all backgrounds feel welcome and accepted.
Furthermore, it encourages further discussion about pushing boundaries when it comes to depicting cultural minorities on screen so that they can be portrayed accurately without relying on harmful stereotypes or misrepresentations.
Asians in Adult Entertainment
When it comes to the depiction of Asians in adult entertainment, stereotypes and reality often collide, creating a complex landscape. Historically, Asian women are portrayed as exotic objects of desire – meek and submissive – while Asian men have been viewed as either effeminate or dangerous.
In recent years, however, this narrative has shifted as more mainstream audiences become exposed to authentic depictions of Asian actors and actresses who challenge these long-standing ideas.
From major studio films such as Crazy Rich Asians to independent XXX movies featuring all-Asian casts, there is an increasing acceptance of diversity within the adult entertainment industry. This shift towards accepting diverse perspectives not only helps to combat harmful stereotypes but also gives voice to those who would otherwise remain unheard.
With each new production that features genuine representations of Asians in adult entertainment, we move one step closer to shattering preconceived notions about what it means to be an Asian actor or actress.
How Asians Are Taking Over Modern Entertainment
The depiction of Asians in the entertainment industry has been a long-standing issue, with many stereotypes and biased interpretations that have perpetuated negative views. However, recent developments are beginning to bring more accurate depictions of Asian characters in Hollywood films.
Furthermore, there is an increasing number of Asian actors and actresses gaining recognition for their work on both television and film. Consequently, this provides opportunities for individual expression and talent which can be seen as a positive step forward for minority representation in the media.
Additionally, companies like Free Asian Cams provide further platforms which allow individuals to showcase their culture's unique style through performance art such as singing or dancing.
This type of content allows us all to appreciate one another's cultural differences without relying on stereotypical portrayals from mainstream media outlets.